Why sugarcane? It's potentially tall and prickly and yes there might be some ants too if we grow it. But once every now and then, we get the craving to relive part of our childhood, when chewing on sugarcane chips, drinking sugarcane juice and having sticks of them in prawn fritters are so very awesome.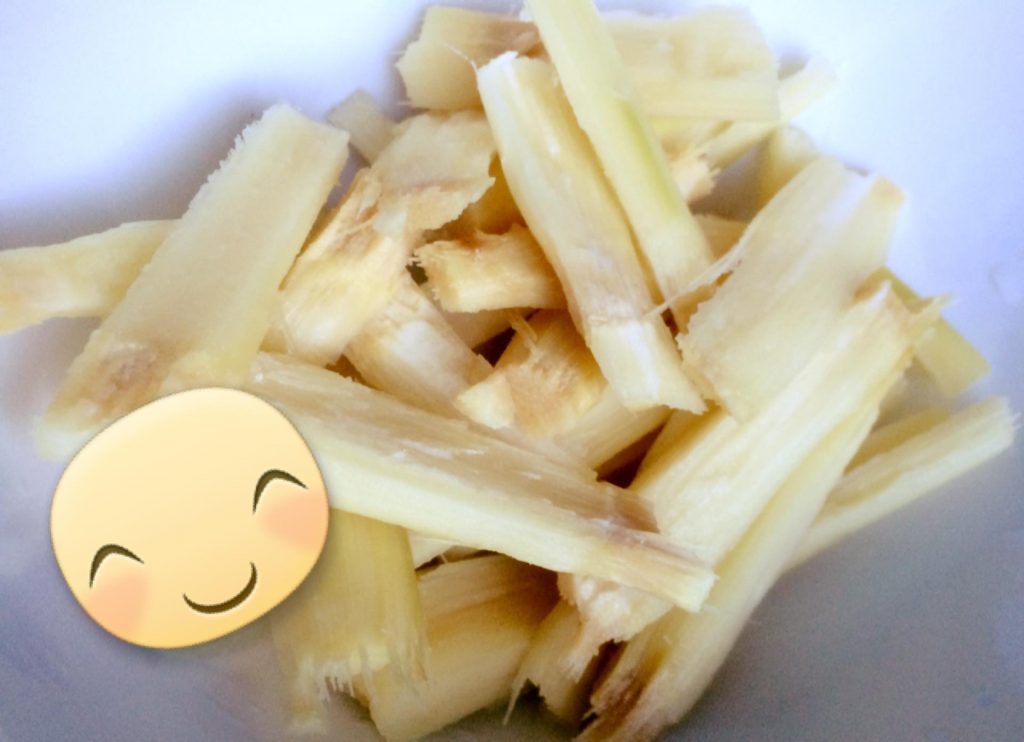 So I managed to get a few cuttings from the very generous kampong garden expert Uncle David and repotted them. Left them in these little pots for over 7 weeks while I got round to prepping the lot into a decent garden space.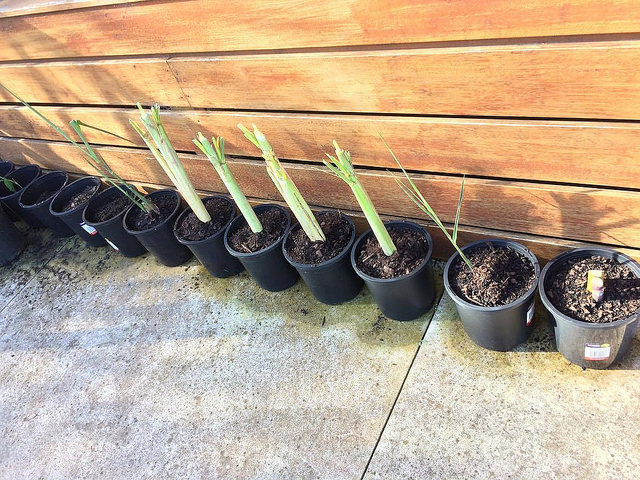 The four strongest  shoots were planted into the bed next to the fence. They took off readily and well within the second month of the transplant, side shoots can be seen.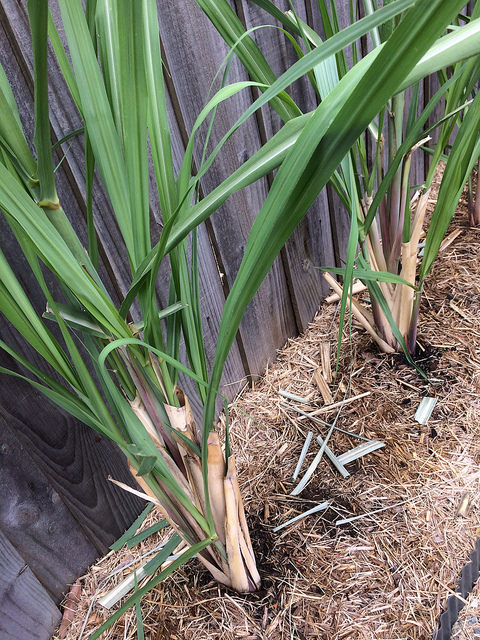 The leaves are trimmed regularly and left on the mulch so that the path is clear for watering and maintenance. They seemed to be a hardy lot, so we'll wait and see how much growth will there be in the coming months.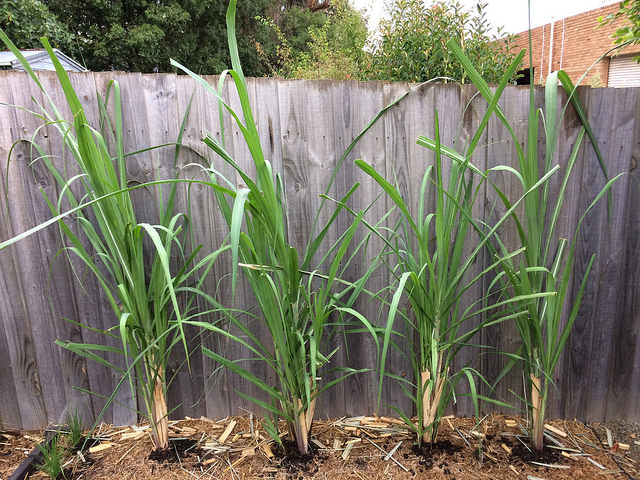 4 other smaller shoots grown from horizontal pieces of cuttings (erm i mean those cuttings already had some eyes on them, they were then planted horizontally for the shoots to grow upwards) were placed in pots.  Hopefully they'll be effective screens for the front of the house.