Now the kid never quite liked strawberries when she was younger. She seems to not mind it that much these days even though she can be rather discerning when they pop up on top of cakes. Having strawberries in the vege garden sounded like a fun idea. After all it did remind her of the berry picking outings we'd done.
4 punnets of strawberries (2 different varieties…unfortunately none had 'big and juicy' listed on their tags as far as i can remember) from Bunnings were planted from the get-go. They do flower and fruit regularly but the fruits, though sweet, are dismal in size. The fruits were easily 'peckings' for birds, so they were initially bagged in little organza tie-bags but that didn't seem to work very well, so the first cage was made for the strawberries.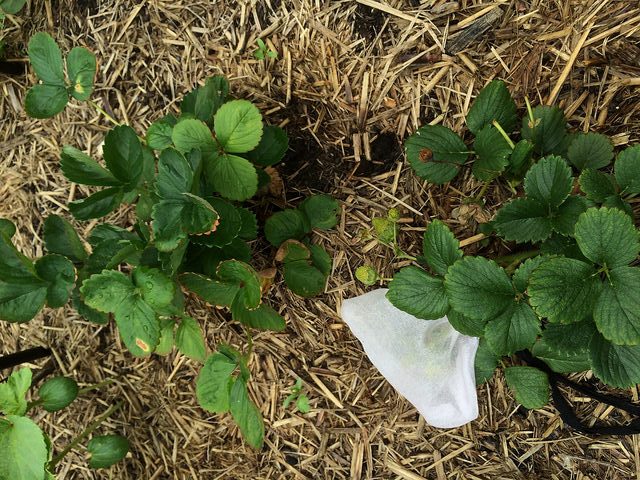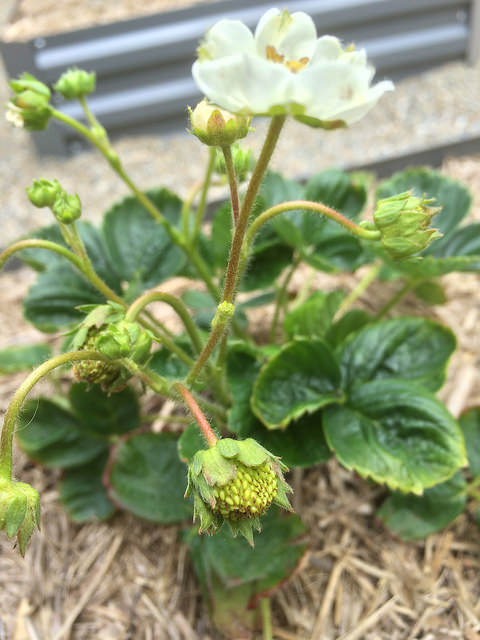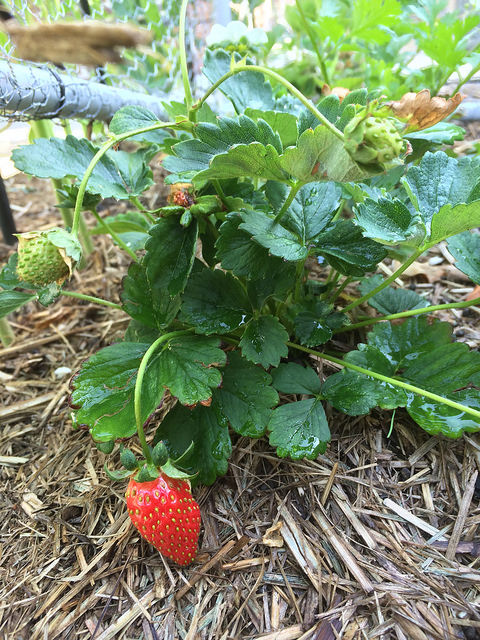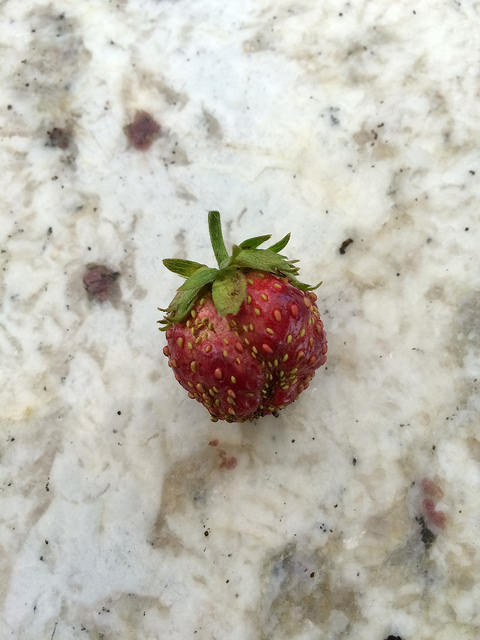 I'd been advised that the first batch of fruits tend to be somewhat underdeveloped and should be snipped to encourage stronger roots and better fruits next round. But it just seems to be such a waste to chuck away these puny-but-edible strawberries.
Hopefully we get more substantial berries soon…before Pinkxi loses her interest in them.
The small plot of real estate is also shared with 2 stalks of coriander.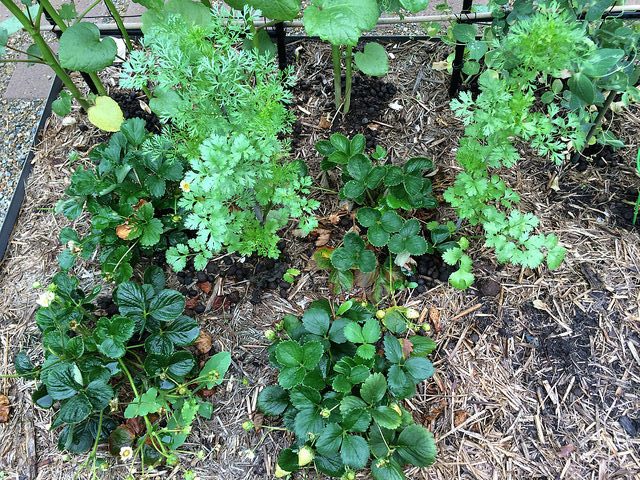 A very widely used herb in the household, its often used as garnish in soups or steamed fish.