This is my fav vege…the snow pea, cos when I was a little critter, I would peel away the pods, suck out the peas and then gobble everything up. I like them stirfried too but that warrants another post of its own.
Half of the ones planted were from seedlings (Bunnings) while the other half were planted from seeds. Unfortunately the summer heat culled half of the seedlings within the first week but within a month the ones grown from seeds were inching up the trellis.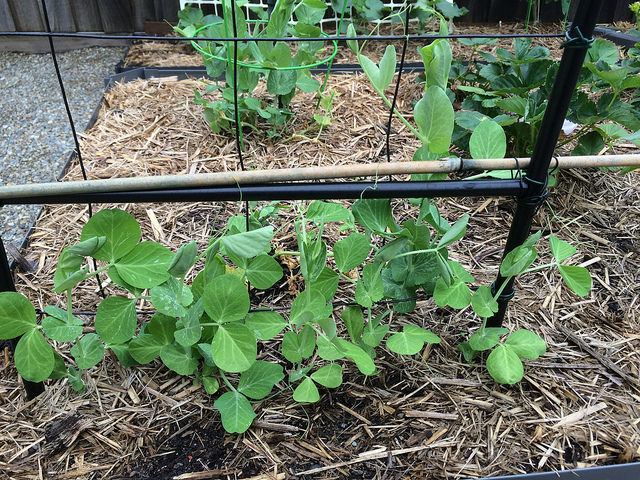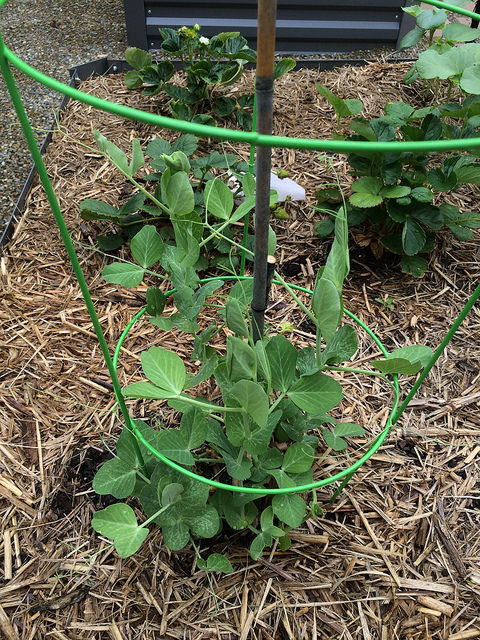 6 weeks after sowing, most of the snow peas were flowering and producing their first pods.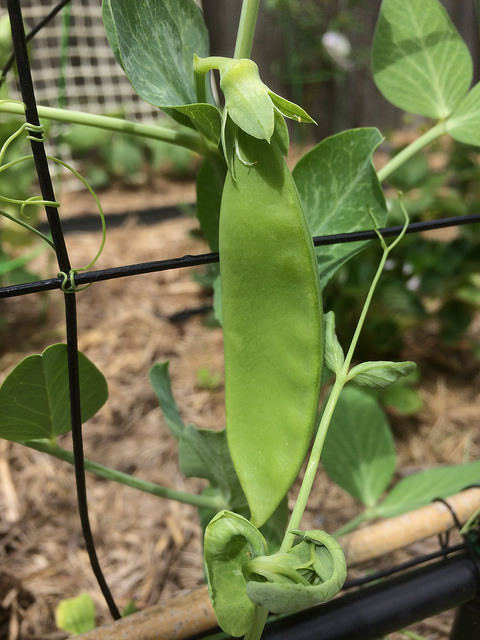 By the 10th week, we have had a decent harvest. Did a simple beef stir fry with the snow peas and they were yummy.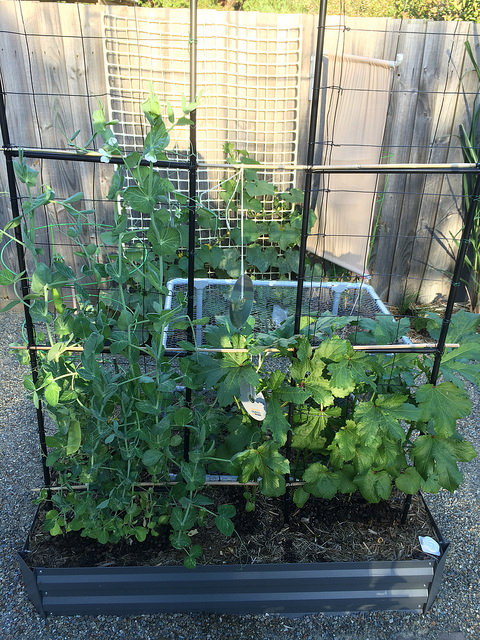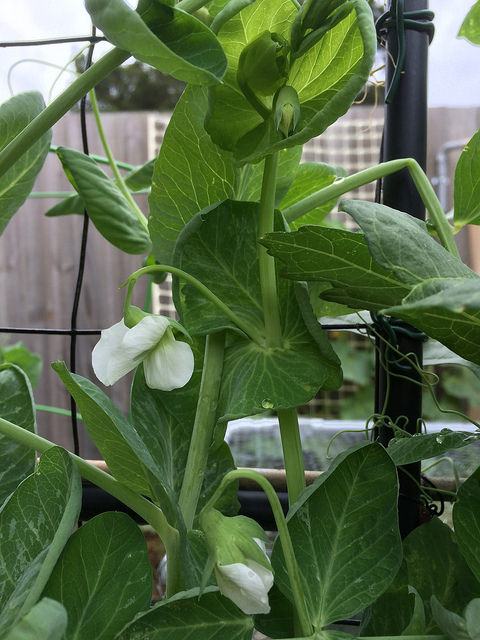 I guess it's probably ok to prune some of the leaves now for stir fry too, just to keep the plants in check.