After the 3 week hiatus, the beds were ready to be placed and soil shovelled into them. Thick cardboard pieces went above the lime spread before having the beds sit on them. Then they were layered with a layer of magazines/ newspapers, before being covered with sugarcane mulch. I reckon it may be a bit of an overkill but hopefully they serve as effective weed barrier since kikuyu can potentially break through and emerge from the beds one day.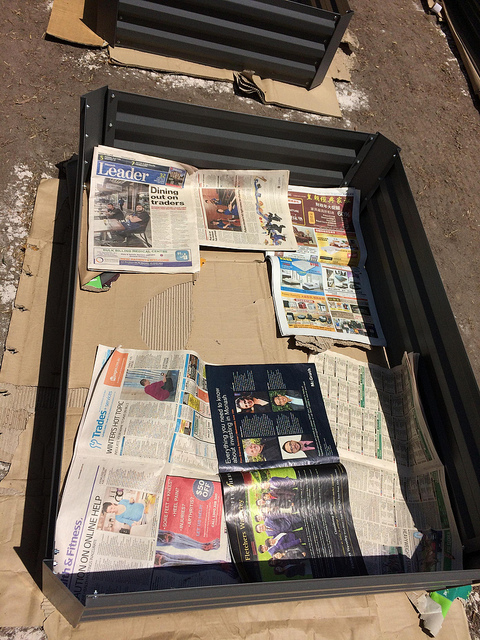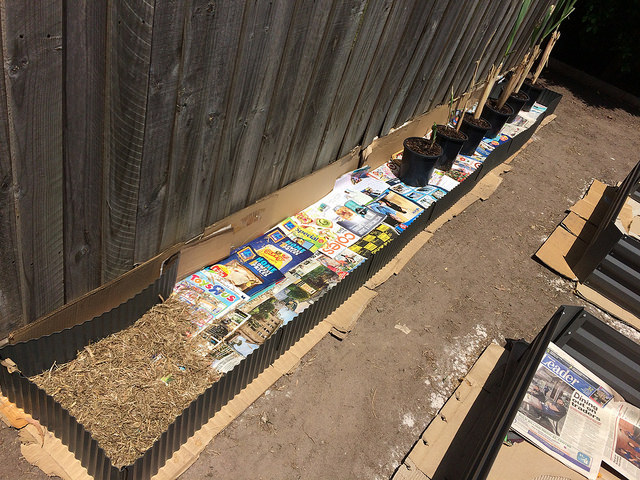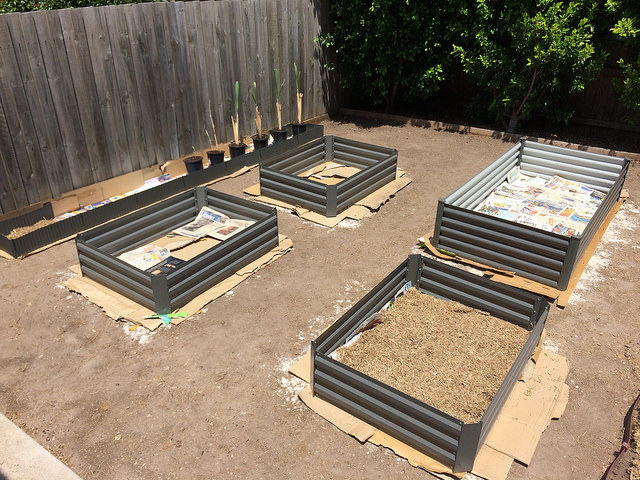 After 2 days of shovelling, the veg soil are in where they are supposed to be. Since planting has to wait till the rest of the weed mat, crushed rocks, toppings and pavers are placed, they were watered and covered with sugarcane mulch.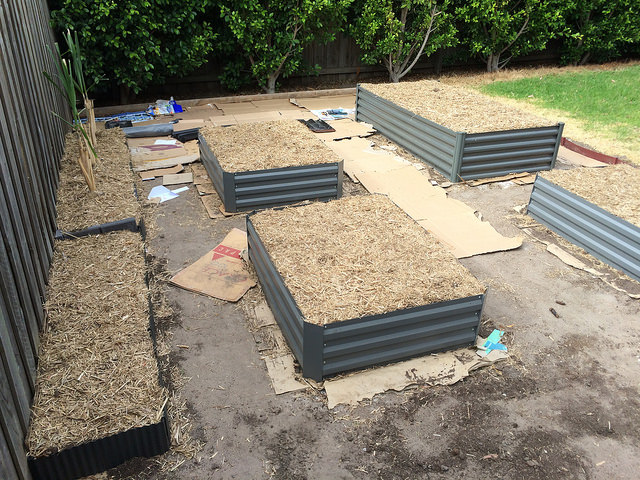 Time to shred those leftover cardboard boxes lying around the garage, and placed them on the clearing. I tried to make sure that the layering was done properly and that minimal light got through to the ground.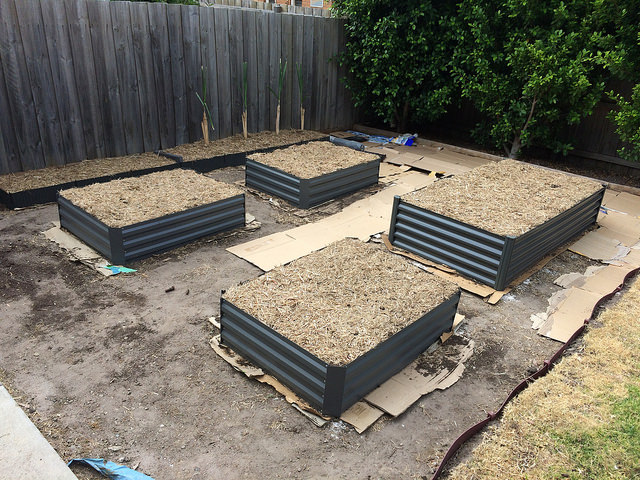 The objective is to have them as an additional barrier UNDER a layer of weed mat. Like i mentioned previously, i'll do what is humanly possible to stall them kikuyu from popping up!