Had been on a quest for the ideal composting solution after the return of our trip. We had initially gotten the Aldi $99 twin tumbling composter but that didnt work out as the plastic holder for the anvil cracked upon installation and i had some reservations about the units ability to withstand the UV here. Glad they had a no-question ask policy with returns!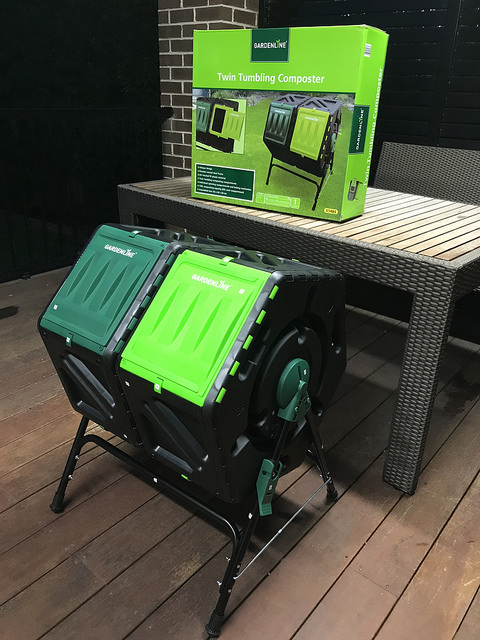 After a few weeks, we inherited a preloved 3-tiered stacker worm farm from a friend. We only need 2 tiers for now as the worms have to settle in and break down the stuff into their comfy homes before additional tier is to be added on top. Some websites say it'd take about 3-4 weeks to have them settle in nicely.
Setting up was easy and it was simply laying on layer of newspaper and cardboard BEFORE topping it with a layer of potting mix, mulch, newspaper shreds. Wet the layer but not soak it. Then the worms are introduced.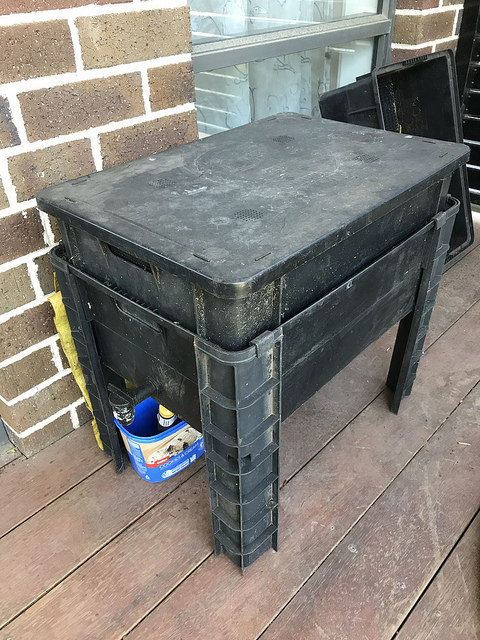 We managed to get a couple of boxes of tiger compost worms from a fellow gardening enthusiast and that saved me having to fork out $$ at bunnings. I reckon there were about 200 of them….hopefully they can reproduce soon!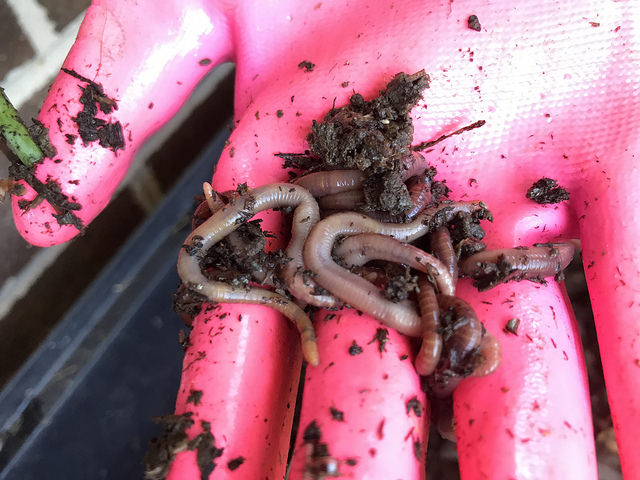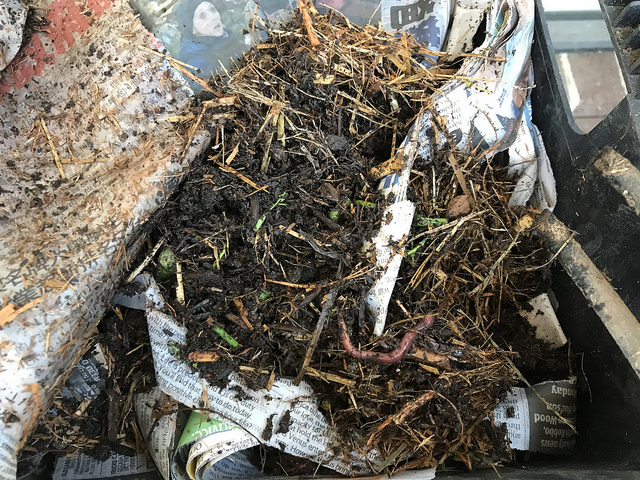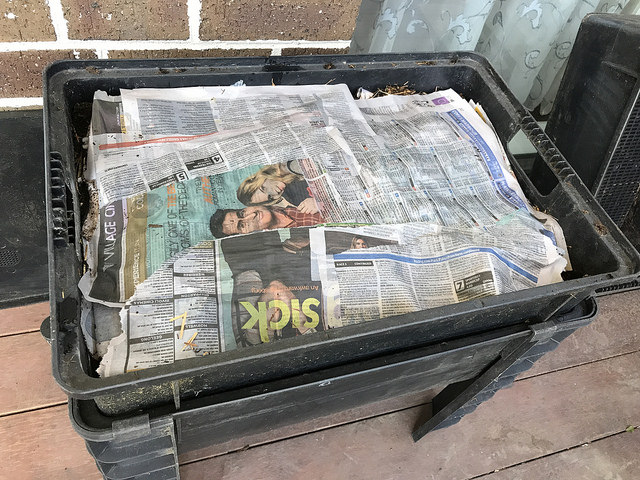 The idea is to have the worms work through the middle tier and turn that into their comfy home with all their poo, casings and eggs, then introduce the top tier where worms feed (they will return to the middle tier to rest). the middle tier, once thoroughly processed by the worms will be like rich soil (as per what i'd read from many sites) and the bottom tier is to collect their worm pee aka worm tea. That is to be mixed with 10 parts water as liquid fertiliser.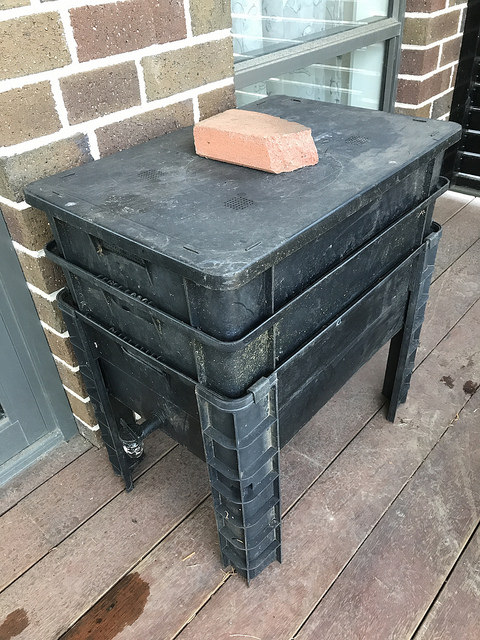 Hopefully these guys will settle in nicely soon. Will check on it in a couple of days time. For now, i am just glad that Pinkxi is not squeamish about handling the worms.